ReFIT: renovation of an apartment from the secondary market and restoration of the interior to the developer's condition
We provide comprehensive renovation of apartments from the secondary market, and the exact scope of the ReFIT service depends on the client's needs. It is worth noting that a general renovation of an apartment is a bigger challenge than finishing an apartment from a developer state. However, challenges and dream interiors ready to live in are our specialty! Therefore, get to know our comprehensive ReFIT renovation service
Scope of the ReFIT service
The table below presents the basic scope of the ReFIT apartment renovation service, i.e. restoring the interior of the apartment to the so-called development standard
| Dismantling and demolition | Installation and interior customization |
| --- | --- |
| furniture removal | leveling floors, making screeds |
| disassembly of kitchen and bathroom fittings | installation of a new electrical switchboard |
| chipping the tiles | distribution of a new electrical installation |
| tearing off the floors | providing points for lighting |
| gas cut-off | adaptation of new water and sewage points |
| removal of existing water and sewage points | alignment of walls, plastering of walls and ceiling |
| disassembly of external and internal doors | installation of external doors |
Why ReFIT apartment renovation together with SaniWell?
Renovation of an apartment ReFIT is a complete service of bringing an apartment to the developer's condition, performed by experienced experts from the secondary market;
Support and coordination at every stage of the renovation process;
Fast lead times and a comprehensive approach;
24 months warranty for the work done.
What's more, the ReFIT renovation service can be extended by designing the apartment and comprehensive finishing in the "you come in and live" standard or a selected flexible finishing package.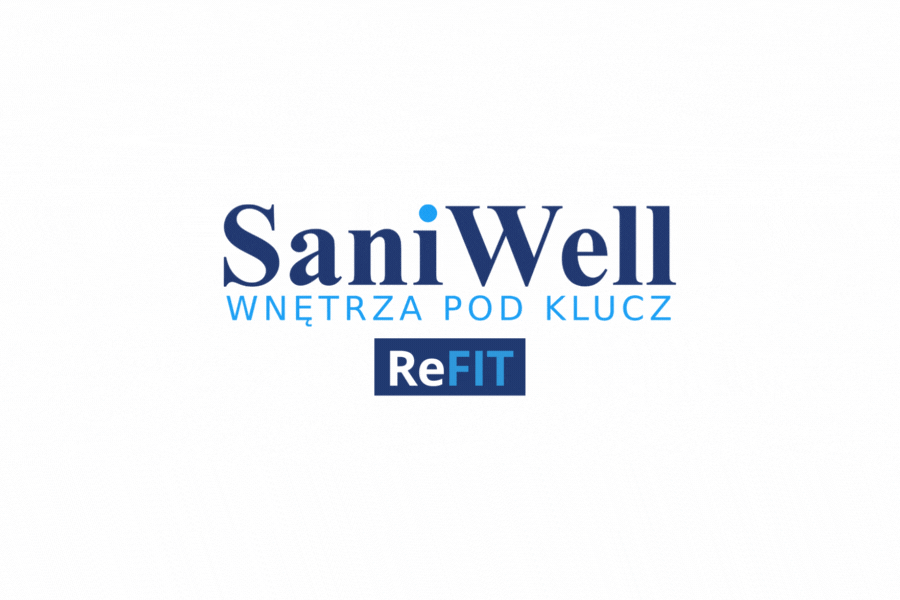 More photos of the renovation of an apartment from the ReFIT secondary market